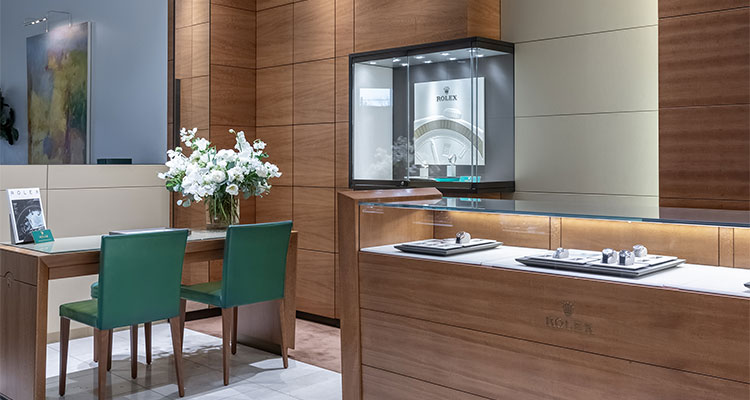 The Korman Difference
Our Rolex Showroom
Korman is proud to be an Official Rolex Jeweler. With a shared commitment to excellence, the Korman team offers an elevated experience led by expert guidance when shopping for and servicing Rolex timepieces. To represent Rolex is to represent both quality and excellence.
MEET AUSTIN'S LUXURY
Located in the heart of Austin, our Rolex boutique embraces the essence of Austin with a sense of fun and convenience that resonates with the city's dynamic atmosphere. As you explore our boutique, you'll discover a fusion of refined elegance and Austin's own brand of charm, ensuring that your journey to find the perfect Rolex is not only a celebration of exceptional timepieces but also an experience that reflects the essence of Austin.
THE KORMAN EXPERIENCE
Come to Korman and experience a daily celebration, as we firmly believe in cherishing every moment as if it were your last. Our commitment to this philosophy sets us apart, creating an atmosphere where you can find the perfect piece, for any occasion while embracing the finest in luxury. With us, each visit becomes a celebration, where every interaction is infused with a sense of joy and appreciation for the extraordinary.
CELEBRATE WITH US
Visit our exquisite Rolex showroom in the heart of Austin for a taste of luxury and celebration. Our knowledgeable professionals with a passion for celebrating everyday look forward to assisting you in selecting your next Rolex timepiece.
Keep exploring