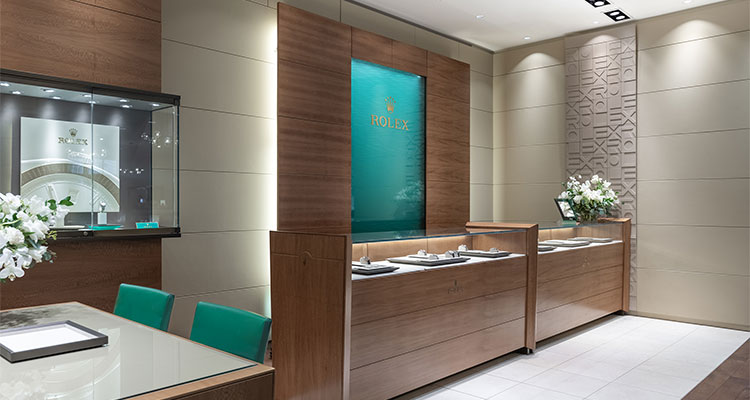 An Unparalleled Luxury Experience
Our Rolex Team
Since 1973, Korman has served the Austin community as its premier jeweler, delivering a luxury experience to every client. Rooted in our core values of integrity, humility, respect and a strong client-focus, each member of our knowledgeable staff exemplifies these principles with a passion for celebrating every day. Committed to excellence, we foster lifelong relationships with our valued clientele, ensuring an exceptional experience at every step.
WELCOME
As you step into Korman, you will be greeted with a genuine sense of warmth and hospitality. Our dedicated team members are eager to assist you on your journey towards finding the perfect Rolex timepiece. Our knowledgeable sales associates will guide you through our collection, unveiling the quality, craftsmanship and rich history behind each timepiece. With attention and care, we strive to ensure that your experience at Korman surpasses your expectations.
A LASTING RELATIONSHIP
Whether it be after you take your timepiece home or during the meticulous selection process of your Rolex timepiece, we go the extra mile to maintain a strong and engaging relationship with you throughout this journey. Our attentive team will keep you informed at every stage, offering insight into the intricate craftsmanship and history of your Rolex. We strive to make every moment of your journey an exciting and memorable part.
CELEBRATE WITH US
Visit our exquisite Rolex showroom in the heart of Austin for a taste of luxury and celebration. Our knowledgeable professionals with a passion for celebrating everyday look forward to assisting you in selecting your next Rolex timepiece.
Keep exploring