The lion's share of marketing spend in the jewelry industry may be directed at women, but that doesn't mean there aren't plenty of hot trends for men to follow every year. It just takes a little intuition and interest to find them.
That's precisely why we have taken the opportunity to focus on the gentlemen here because you all certainly deserve exquisite and complimentary jewelry, too. Plus, in the year 2022, men wearing jewelry is becoming far more commonplace than ever before, from fashion runways and pop culture icons like Drake and Shawn Mendes to dive bars and city streets.
And that is why we have chosen to highlight men's jewelry trends in 2022 so you can feel inspired to both look and feel your best while wearing such stunning jewelry. Without further ado, here is our list of six men's jewelry trends for 2022!
1. Bracelets on Bracelets
Hands down one of the most popular jewelry pieces for men are bracelets, especially men's designer bracelets. These types of bracelets for men are made of the highest-quality materials, boast sleek motifs, and are recognized for their superior comfort.
When shopping for men's designer bracelets this year in particular, keep a look out for open cuffs, beads, and wraps. Beads and cuffs have really picked up steam in popularity (even Bad Bunny and ASAP Rocky wear them!). Moreover, look for thinner bracelets with more eye-catching motifs. You could even be so bold as to stack bracelets, especially when they are thin since this look is very in for men right now.
Wear any one of our men's designer bracelets and "brace" yourself for ultimate style.
2. Watch Out for Sleek and Elegant Watches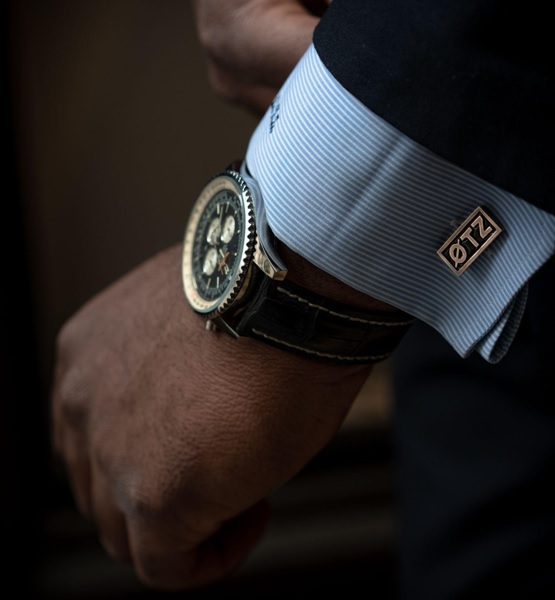 Watches have always been one of the most classic go-to's in men's jewelry. Watches are perennial favorites amongst men (and women) and will truly never go out of style. This year, however, there are some styles that stand out more so than others.
When adorning your wrist, think of watches with at least one of the following attributes: sleek, chic, muted tones, analogs, one or two tones, and fine materials (gold, sterling silver, etc.). Explore our selection of Rolex watches to get an idea of some of your best options. Luxury watches work well here, but sports watches, fit the bill exquisitely as well. 
3. Necklaces or Chains
Necklaces and chains are other common jewelry pieces for men to wear- and have been for quite some time now. However, more recently, their prevalence has skyrocketed. Just like bracelets, beads have become extremely popular in necklaces for men (especially for those free-spirited guys out there).
Chains, too, remain men's favorite daily pieces of jewelry as they are easy to put on (and leave on) while remaining innocuous yet stylish. Chain links have also seen a spike in popularity very recently, especially those that reach mid-chest and are more on the thinner side. We recommend you stick to more understated designs, too.
4. Bring on the Rings
Whoever spread the rumor that rings were solely dedicated for women was dead wrong. Rings are sartorial wonders that are absolutely welcome to be worn by men too! When it comes to men wearing rings in 2022, however, you should keep in mind a few things.
Be on the hunt for modern and edgy designs, especially those that are made with onyx or other dark-colored materials. When paired with sterling silver, you really can't go wrong here. All in all, the darker, more mysterious, and broodier, the better. Bonus points if you opt for cuff links that match for those more formal occasions.
5. Rope It In
Twisted rope jewelry is a fashion statement that is taking the world by storm, especially the biggest names in LA. Choosing any piece of jewelry that has a twisted rope pattern is an ideal choice for just about any man, but if you are newer to the "jewelry game," then you may feel more comfortable with this unequivocally masculine pattern.
Necklaces, bracelets, and pendants can sublimely boast this design, as can watch bands and even rings. These roped patterns, however, can come in various materials, like the finest of sterling silver and gold or even classic leather.
6. Don't Forget Pendants
While we did already touch on necklaces earlier in our list, we felt that pendants specifically deserved their own spot on our list of jewelry trends for 2022. That's because these make a statement all on their own, regardless of the chain on which they lay. Pendants are huge right now, including religious symbols, small dog tags, anchors, and plenty more.
Pair them with either a turtleneck during the winter or a V-neck during the summer and you will have the perfect outfit-completing element!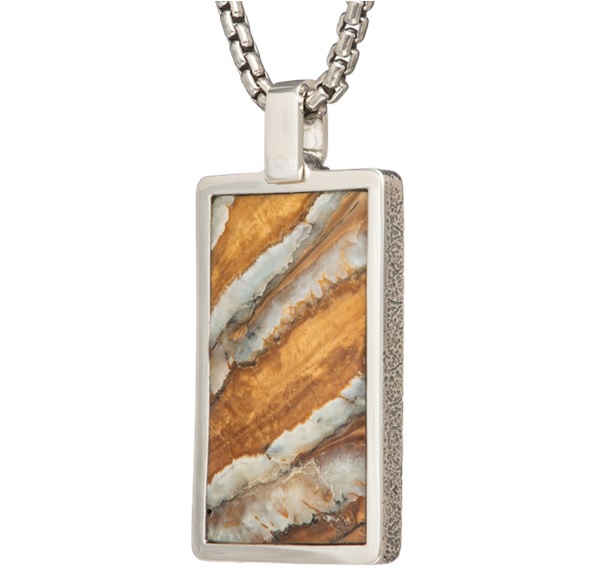 There you have it, gentlemen: 6 of the hottest jewelry trends for men in 2022. Be sure to browse our collection of the finest jewelry on the market today, which includes men's designer bracelets, necklaces, chains, rings, and so much more!