It's the season of love! One of our favorite times for jewelry fashion. This season is all about incorporating pinks, reds, florals (and as always) diamonds into your stacks! Flowers and chocolates are always a plus, but jewelry is the gift that lasts a lifetime. With gifts starting at $150, our guide covers all the bases when it comes to finding the perfect gift, whether it be for your partner, best friend, family member, or a self-purchase!
Tip: Never forget to treat yourself! Single or not, it's important to celebrate YOU.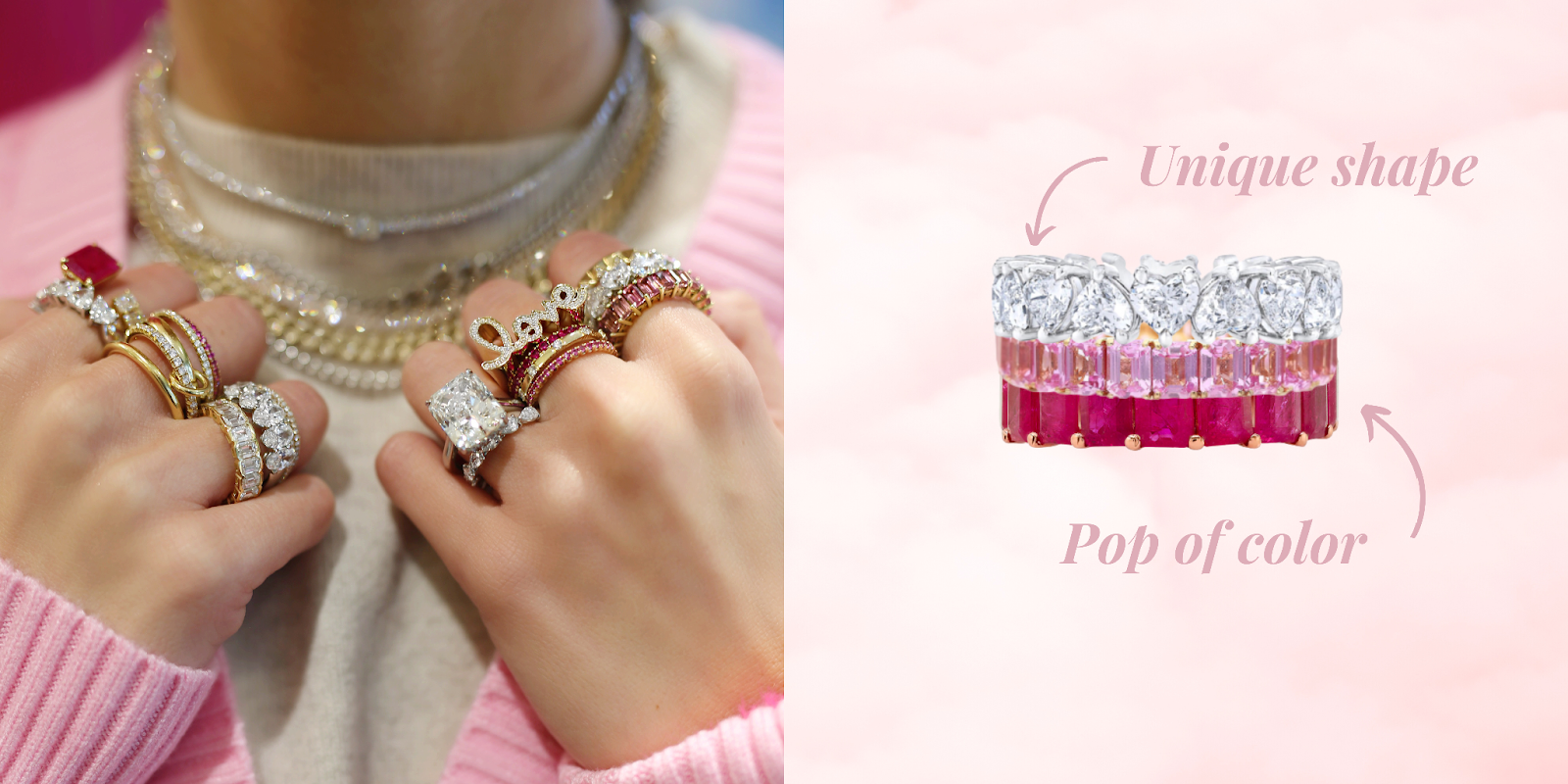 A Special Band
We've said it once and we'll say it again, you can never go wrong with a diamond band! The more you have, the more ring stacks you can build. It's the perfect way to celebrate a special year, or commemorate your love all over again. Our diamond heart eternity band is THE valentine's gift on everyone's wish list. It's unique yet timeless, festive yet wearable beyond the holiday, and available as a half-eternity band as well. A pop of color to add to your ring stack is the gift that keeps on giving.
Bands on your Valentine's Wishlist:
Diamond Heart Eternity Band
Roberto Coin
This designer is your go-to for all things Valentine's Day, no matter the budget. With a hidden ruby in each piece, it's the jewelry of romance. Inspired by the story of Romeo and Juliet and Italy's city of love, their "Love in Verona" collection is the perfect place to find elevated essentials and timeless pieces that tell a story of love. The Love in Verona Bracelet is the must-have bangle to check off of your wishlist! Available with or without diamonds in white, yellow or rose gold, this stunning piece will never leave your wrist. If you're searching for a personal touch, Roberto Coin's initial pendants are the gift your loved one will wear every day. Looking for flowers that will last a lifetime? We prefer to wear our bouquet! Roberto Coin's Princess Flower pieces are the stunning statement that's wearable as any jewelry item. Shop the Princess Flower in pendants, earrings, rings, or bracelets.
Your Roberto Coin Valentine's Wishlist: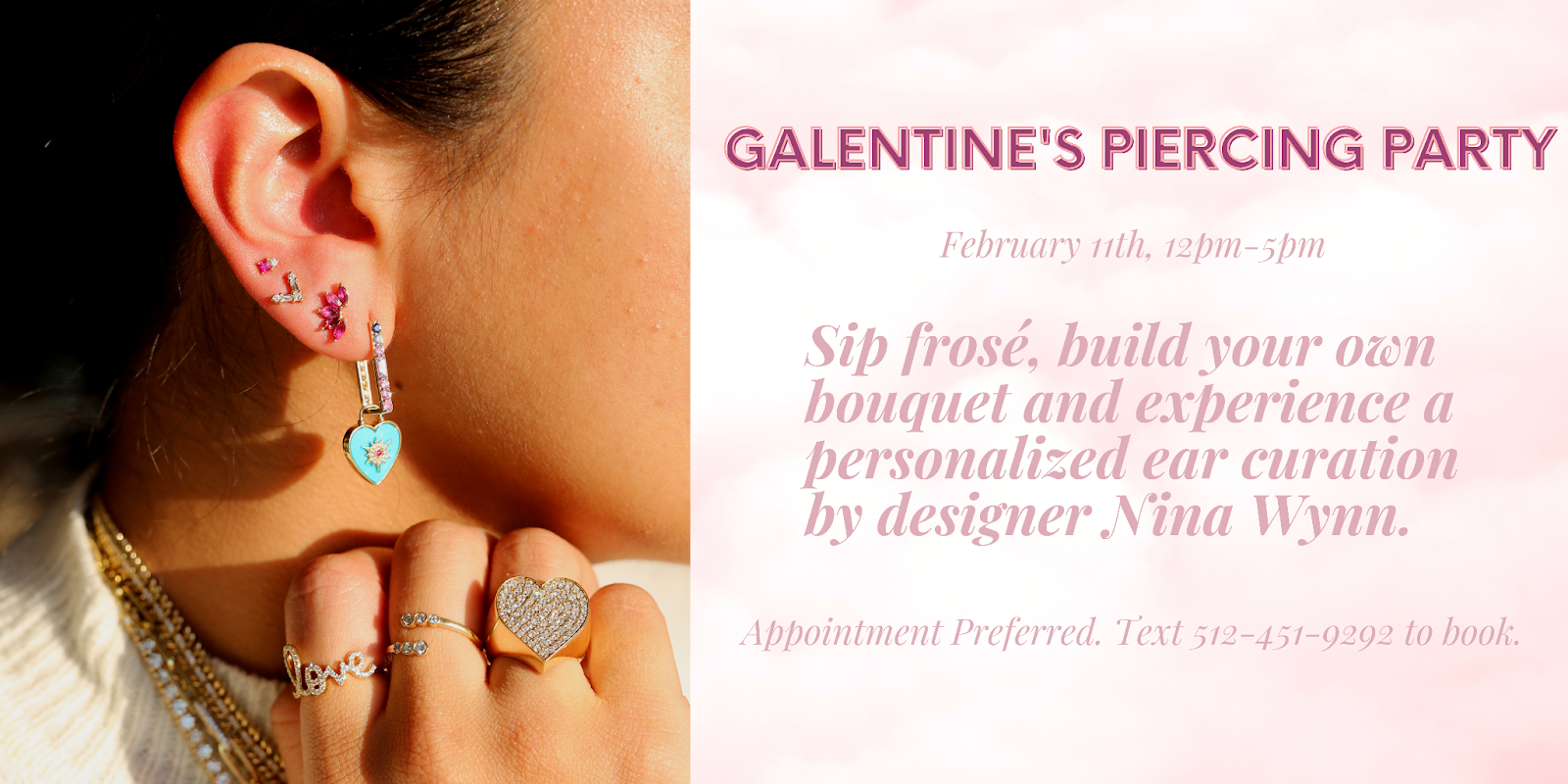 Ear Candy
You know where we stand for flowers on V-day, but what about that box of chocolates you get year after year? Let's change it up and substitute (or pair) it with candy you can wear! Mignonne Gavigan is the designer you're looking for if vibrant and fun earrings are on your list. Their Mini Madeline earrings add color, texture and a statement to your outfit. Looking for something more every day wear? Three Stories earring charms are the perfect way to change up your ear game day to day.
If you frequent our blogs, you may have noticed we have a personal favorite"¦ Piranesi Flower Earrings are definitely always on our wishlist in every color! These stunners definitely make a statement online, but give their full effect when worn as they delicately drape the ear. Text 512-451-9292 to book your styling appointment and try your wishlist on to see each piece come to life! JAI hoops are the crown jewel that anyone would love to unwrap, bringing the elegance of diamond studs to hoops that sparkle no matter the angle.
Your Ear Candy Valentine's Day Wishlist:
Sydney Evan
Looking for a v-day gift for your daughter, sister, or bff? Sydney Evan's got you covered from a friendship bracelet to a diamond ring. Stop by in-store to shop Sydney Evan beaded bracelets and shop her script pieces and rings online. A Love Script necklace is the perfect starter fine jewelry piece, and the sweetest "I love you".
Your Sydney Evan Wishlist:
- Large Pave Heart Signet Ring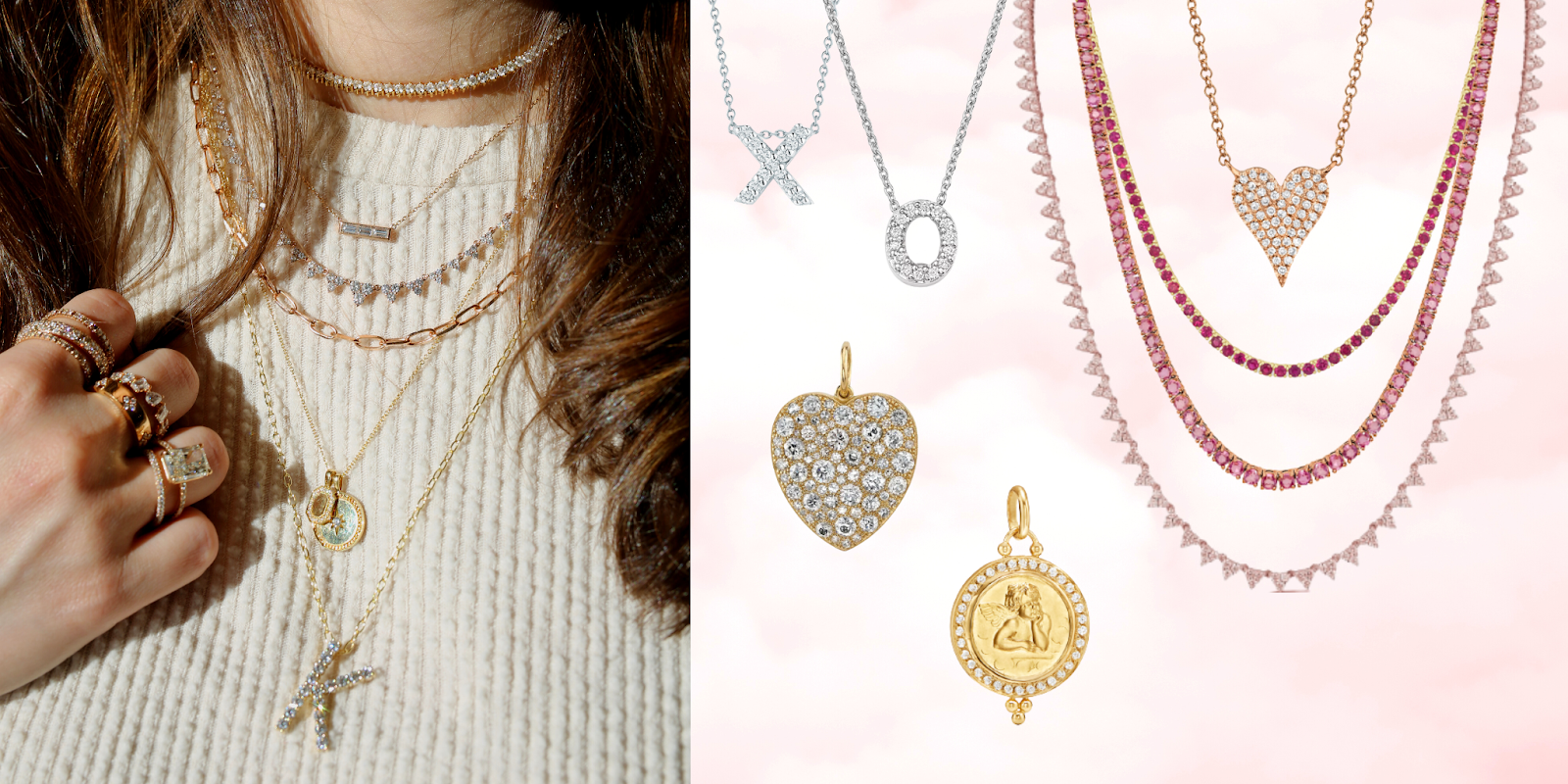 Neck Stack Building Blocks
A staple tennis necklace is always a yes, but a fun twist on this classic is often the gift that is always a dream but never a self purchase. Let 2023 be the year you finally treat yourself or drop the hint to check this off of your wishlist! Venture out to a rose gold triangle tennis necklace, or a tennis choker with a center stone. Ruby red is always yes this time of year! Don't forget about charms! Temple St. Clair and Single Stone have the cobblestone hearts and cupids that are fit for the season.
Your Valentine's Tennis Necklace Wishlist: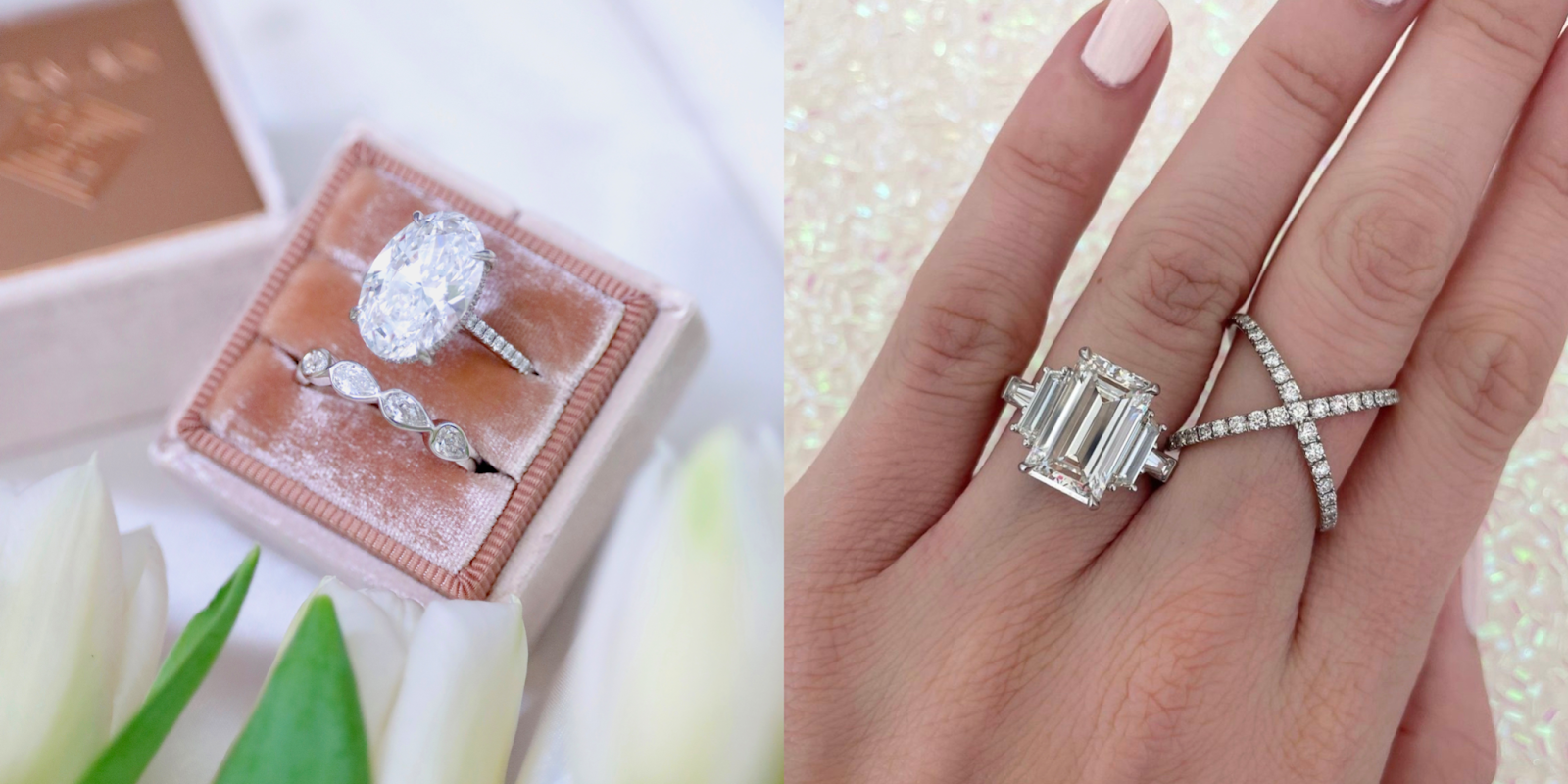 A Monster Diamond
What better time for an upgrade than Valentine's? It's the day to celebrate your love story and why not do it with a sparkle!? Maybe it's a milestone year for your relationship or just time for something new? No matter what your story is, the Korman team is here to celebrate alongside you and pair you with the perfect diamond. Text or call 512-451-9292 to schedule your diamond consultation.
If you've made it this far, it's safe to say that your wishlist has grown. Not sure how to drop the hint? Message us or stop by to let us know what's on your wishlist and let us handle the rest. Stay true to our mantra and Celebrate Every Day, whether it's stopping by to dress up after a long day or making a self-purchase to decide for yourself what your next jewelry piece will be. Remember, Valentine's Day is about celebrating self-love too!